Violet the Darn Good Lowline Angus Calf
The first calf to be born on the Darn Good Farm arrived on April 12, 2010... to a cow that had recently been diagnosed as not pregnant. Twice. (We now have a new vet.) Betty delivered the calf alone, in the middle of the night, and luckily chose a warm, dry night to do it. By morning the calf was already licked dry, had nursed, and was a huge surprise. She's named Violet after the character from The Incredibles whose super power was turning invisible.
Violet is a fullblood Lowline Angus. Her dam is Betty Noir (registered as TL Summer; see her pedigree) and sire is McDreamy (see his pedigree).
The First Month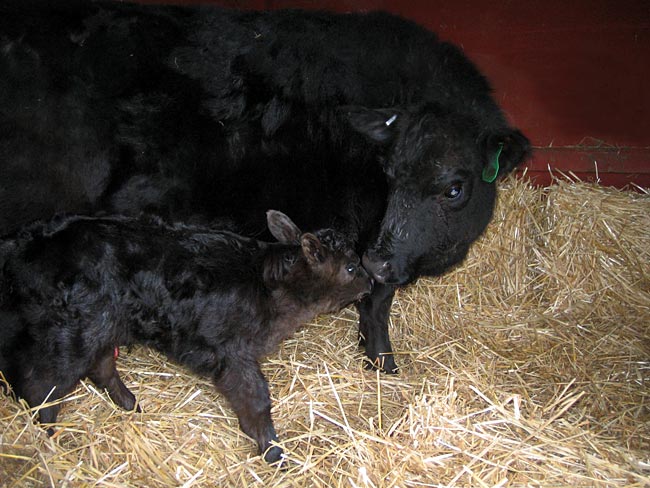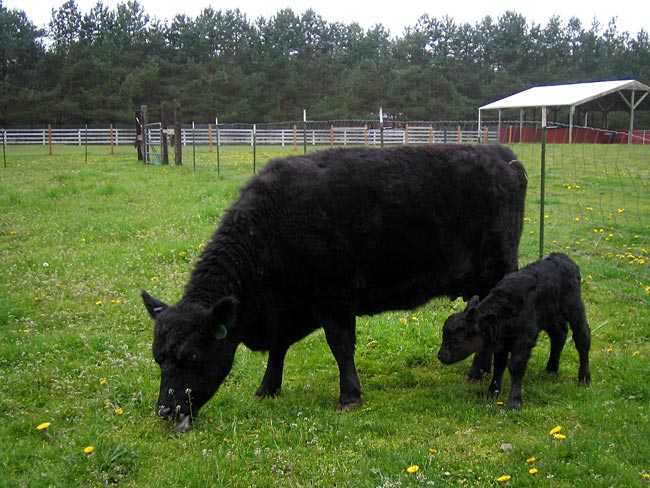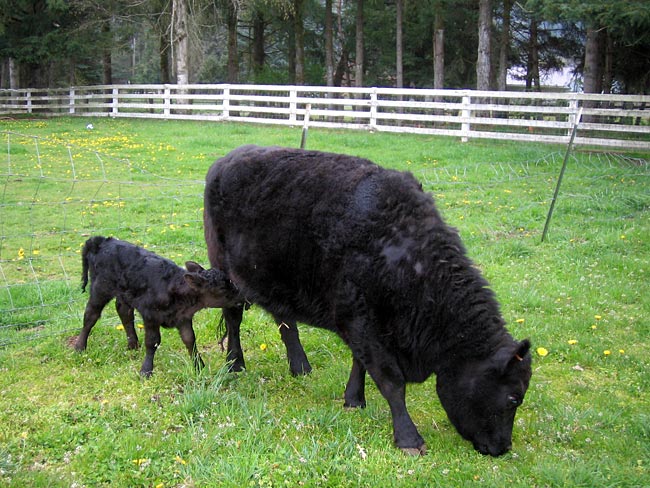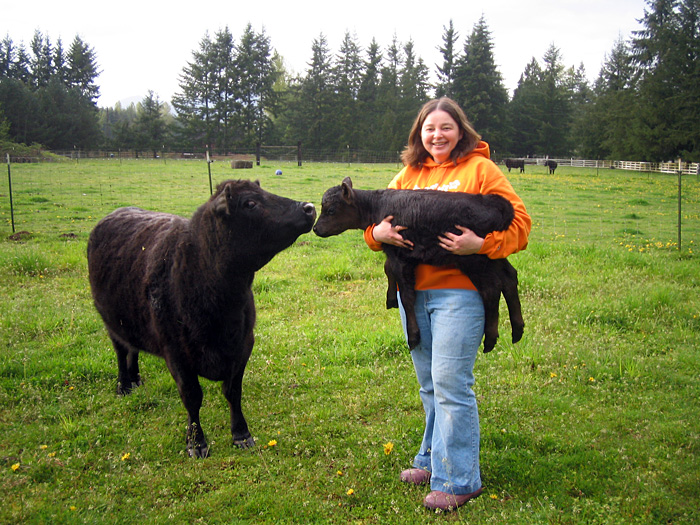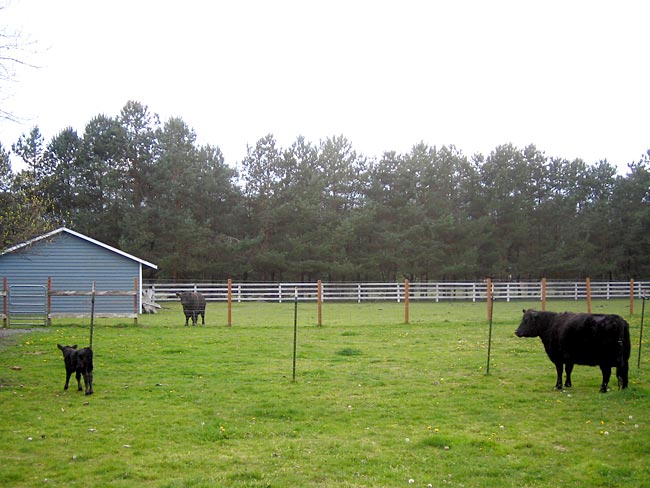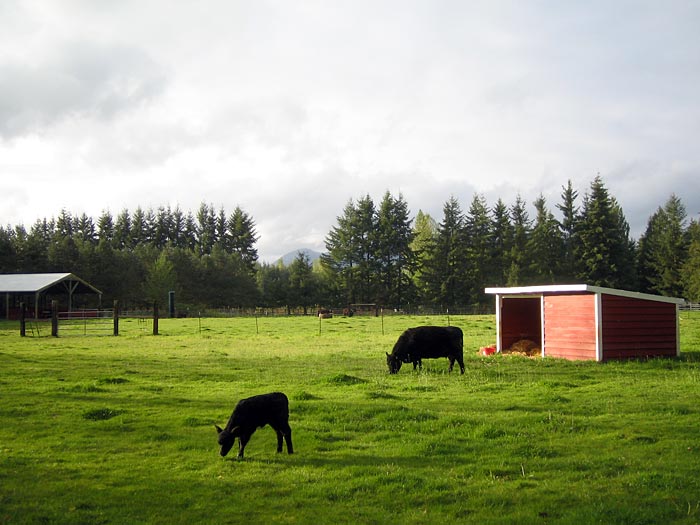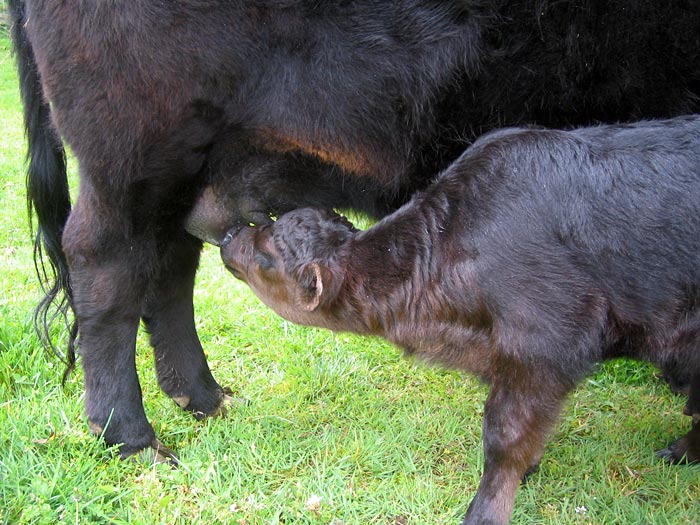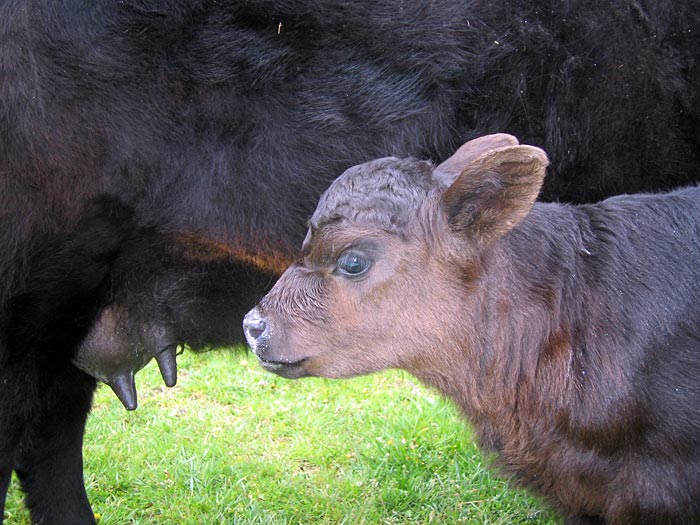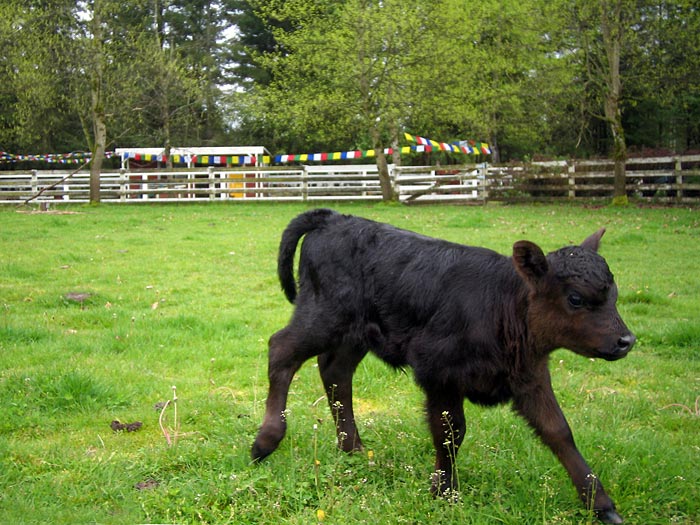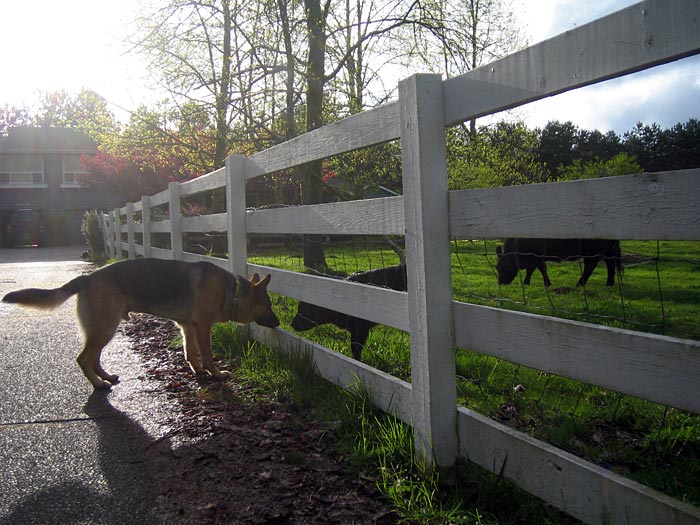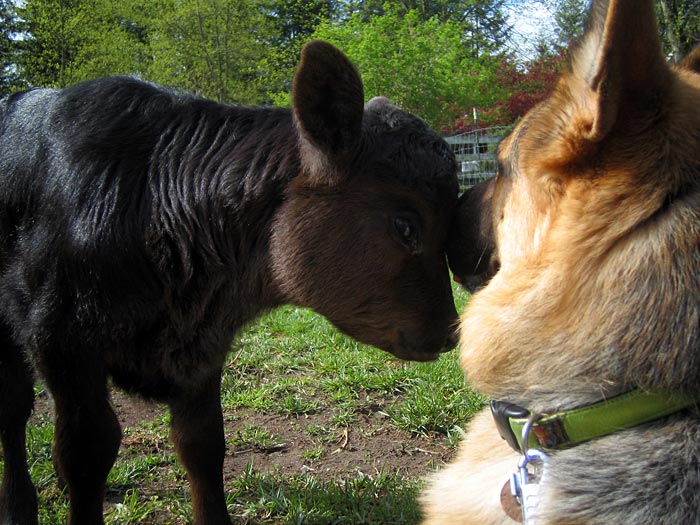 Puppy Love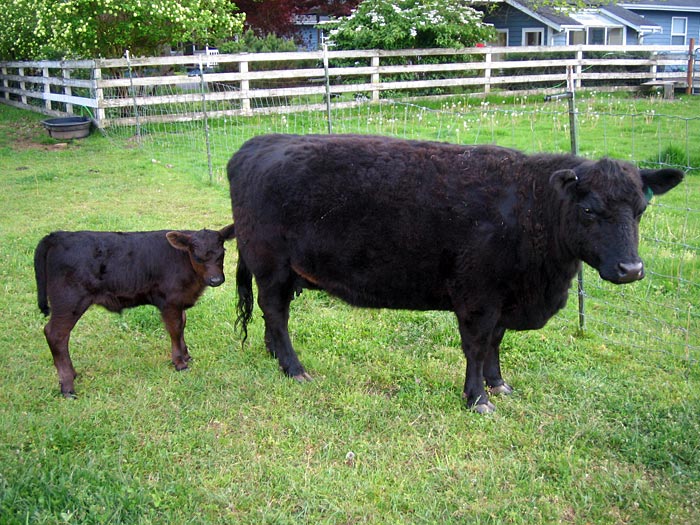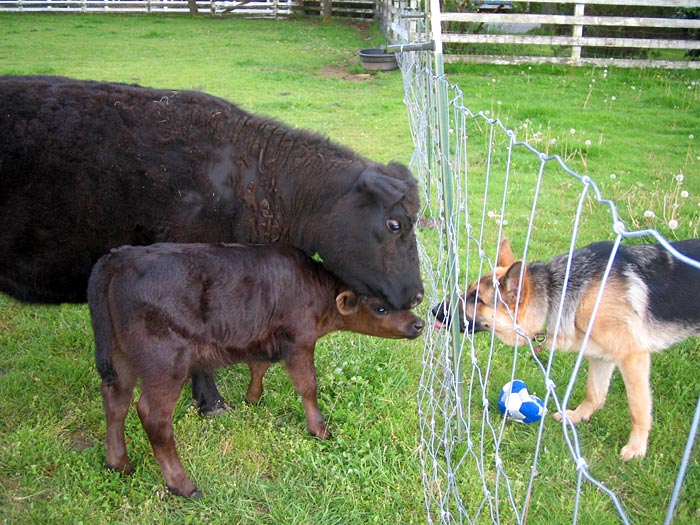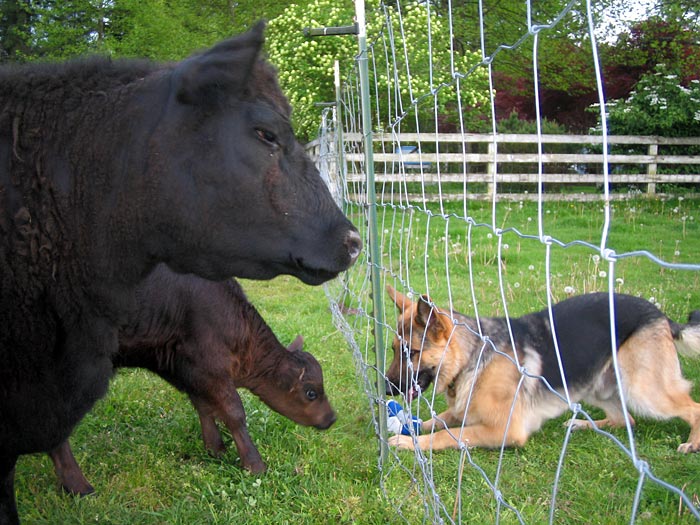 « Home | Petunia's Calf Gallery | Lowline Angus Photo Gallery »